You are solely responsible for filing and paying applicable state and federal taxes on any contest winnings of $600 or more. If that should happen, first off, congratulations, and second you must provide SportsHub Games Network (SHGN) with a W9 form.
Please note that SHGN will only send you a 1099 for the tax year if you have NET WINNINGS of more than $599. If you have won more than $599 regardless of entry fees, you will need to provide the W9 information (so we're not chasing you down at the end of the year).
Please remember the following:
It's not about the amount you withdraw, it's the amount that is recorded as winnings that triggers the W9 form requirement
We will take into account the amount of entry fees you have paid into contests
You may be filling out the form and not have tax implications at the end of year
There is a 14-day window once you've bypassed the $599 mark in which we will allow you to pay and enter contests, after that 14-day window, you must provide tax information before you pay, play or withdraw any funds
Your information is secure, fully encrypted, and used only for filing tax documentation. We never share data with third-parties
This information will be used to allow SHGN to comply with federal and state/provincial tax regulations and may be shared with appropriate tax authorities.
Failure to provide accurate information is against the law.
To access the W9 form, please click this link.
When our system requires you to enter your W9 information, you will be alerted via email and also forwarded to our W9 portal within the SHGN wallet.
First you'll see this page. Go ahead and click on the UPDATE W9 button.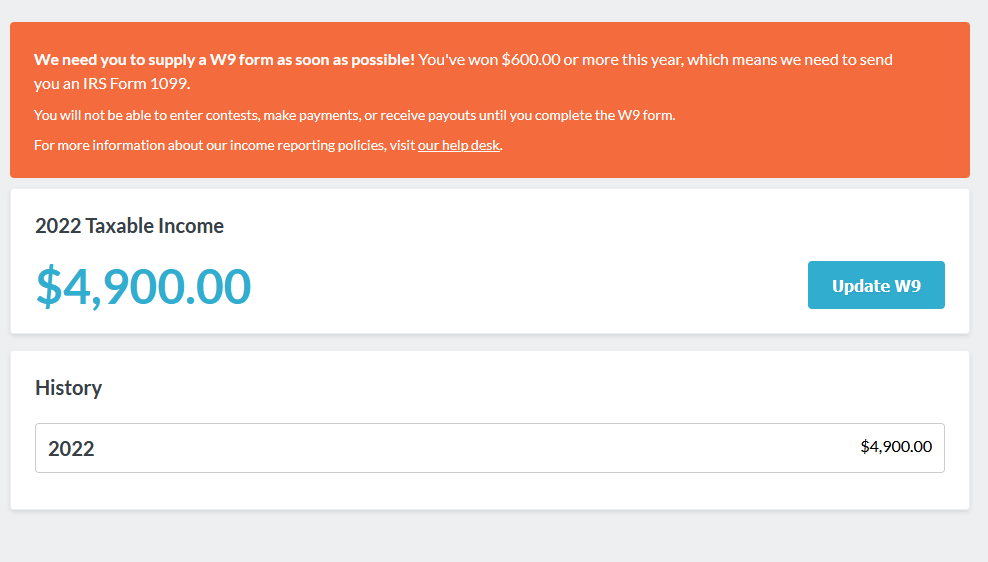 You'll follow that up by entering in your legal name and social security number, as well as your home address.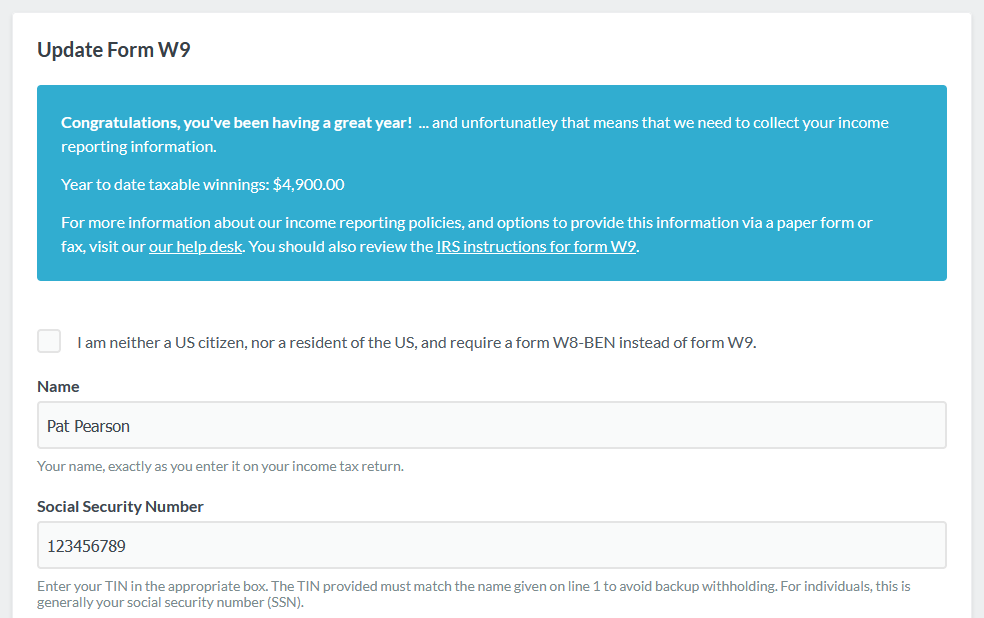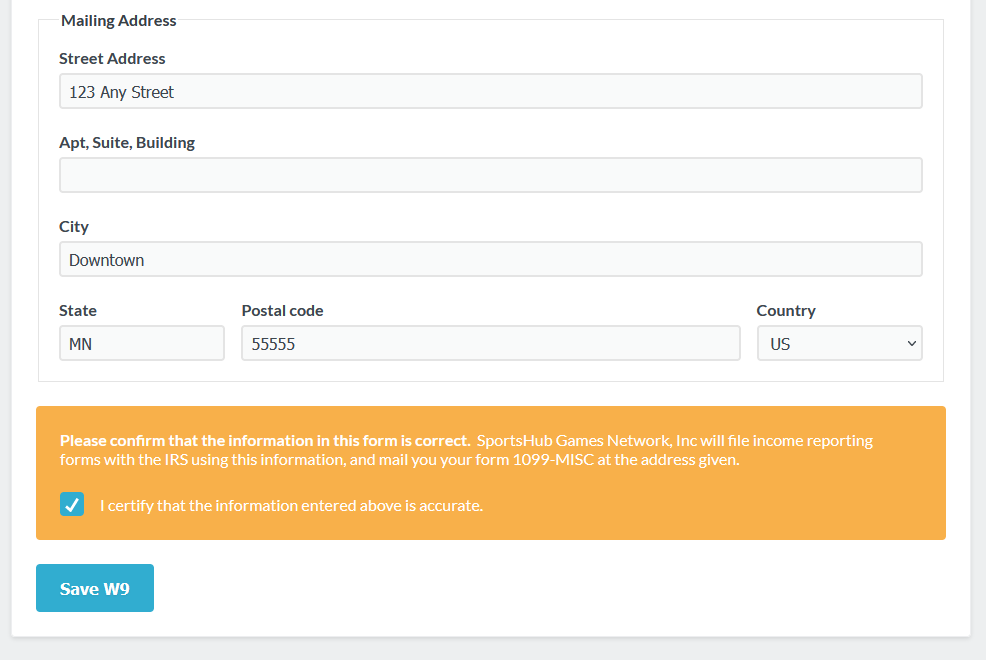 Once you've completed your form. The system will confirm and you'll be all set. If you ever need to change an item from your W9 (if you change addresses) you can always come back and update the form.

----
Please click the link right here, to access a W9 form. You must fill out said form and return to Fanball prior to winnings being released.
There are three ways to deliver the form.
1. You can file it electronically by attaching it to a customer service ticket
2. You can fax it to 612-293-3787
3. You can mail a physical copy to us at:
Fanball
333 Washington Ave N
Suite 104
Minneapolis, MN 55401
If you have any questions, please let us know.